Gardeners by Willow Garden Maintenance
Do you need a Gardener?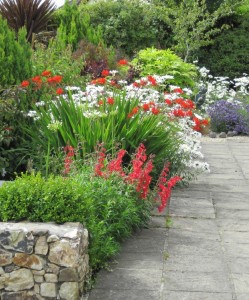 Is Garden Maintenance a Chore? Are you having difficulty maintaining your garden? Maybe you can't find the time or you just aren't a Gardener? If you feel you are having difficulty being your own gardener, Willow Garden Maintenance may be able to help.
Let our Gardeners do it for you!
Call 087 2334631 or email davy@willowgardenmaintenance.ie now.

We have a number of options to help with garden maintenance............

We can be your Gardener!
We can be your Gardener. Just call us in and we can do what is needed to keep your garden looking beautiful. This can be done as a once off or as part of an agreed Garden Maintenance Programme.

Garden Maintenance Programmes.
Garden maintenance can either be completed as a once off or we can put in place a Garden Maintenance programme designed for your garden. You will not have to worry about your garden maintenance, we will take care of it! The Garden Maintenance programme will be tailor made for your garden.
Work with an Experienced Gardener in your own Garden
Would you like to work with an experienced gardener in your own garden and get shown what garden maintenance tasks to do and when so you can learn how to maintain your own garden. We offer garden maintenance tutorials which includes three 3 hour sessions in your own garden, one during each of the seasons of spring, summer and autumn where you work with an experienced gardener in your own garden. To finish we compile for you a Calenderised Garden Maintenance Plan tailored for your garden to ensure you can continue good garden maintenance. All for only €395.

Garden Maintenance Prices
Half Days Garden Maintenance: €140
Full Days Garden Maintenance: €280